Establish an Endowed Scholarship
You may set up a scholarship endowment with a gift of at least $25,000. The principal will be invested in perpetuity. After the first year in which your scholarship fund has been invested, most of interest earned from the fund will be used to fund a scholarship. Some of the interest earned will be reinvested. Over the years, the market value of your scholarship endowment will grow providing permanent and increased funding for student scholarships. Donors receive letters from their scholarship recipients.
For more information on this, please contact us.
Existing named annual or endowed scholarships
We currently have more than 100 different annual and endowed scholarship funds to which you may donate. If you would like to contribute to an existing fund, click on "Donate Now". If you can't find the fund to which you would like to donate, use the "other" field to specify the fund.
General scholarship fund
Make a gift of any amount and assist a student this year. Scholarships are awarded each spring and fall semester as part of the scholarship program developed and administered by MiraCosta College. This fund was able to award almost $12,000 in scholarships this past school year.
MiraCosta Scholarship Endowment
Your gift to the Scholarship Endowment will continue to grow and benefit students every year. An endowment is a fund established in perpetuity, with the principal invested and managed by the foundation and the interest earned providing a predictable source of revenue to fund scholarships far into the future. Because many individuals make relatively small gifts to this fund it has grown significantly over time.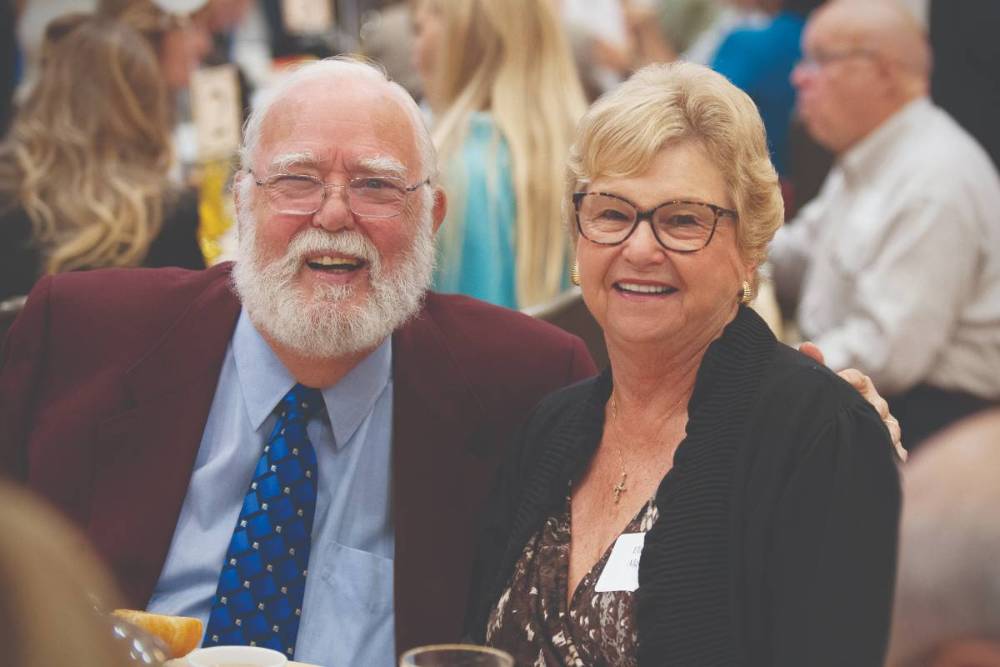 Elaine & Bob Algeo
"Our dream is that everyone we touch can be the best person they can possibly be, that is what MiraCosta College strives for. We give because learning is a passion of ours and we believe education enhances lives in unimaginable ways."
Read more about our donors-