About MiraCosta College
MiraCosta College delivers exceptional educational experiences, emphasizing quality instruction and comprehensive support services. These offerings empower our diverse student body, including those overcoming significant challenges, to attain and surpass their academic aspirations. Learn more.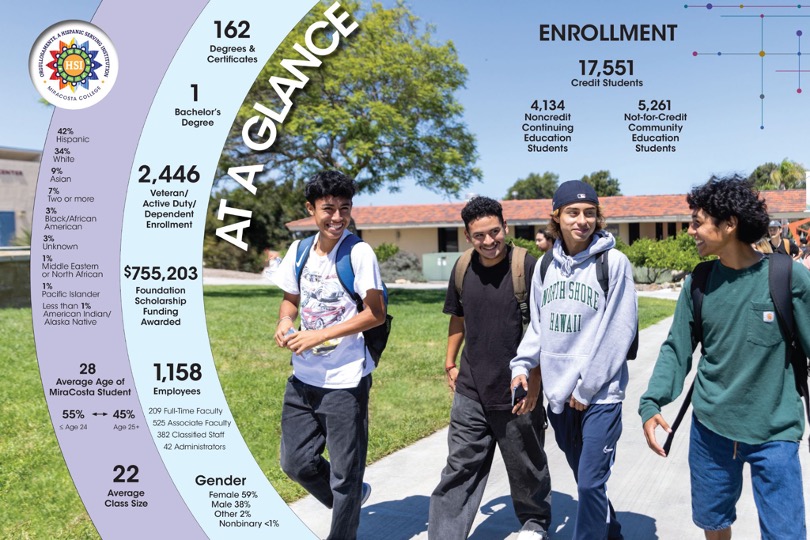 MiraCosta College's Economic Impact
The Economic Impact Study of MiraCosta College underscores the significant role the institution plays as an economic driver in our region. In the fiscal year 2021/22, the college made a substantial contribution of $648.4 million to the economy of the MiraCosta Service Area. To put this in perspective, this economic impact is akin to hosting the World Series 100 times. Additionally, the net impact of MiraCosta College's current and former students who are employed in the regional workforce accounts for an impressive $490 million in added income. Furthermore, the study reveals that for every dollar invested in MiraCosta College during the 2021-22 fiscal year, the people of California will receive a remarkable $7.00 in return, translating to a 700% return on investment. Read the entire economic impact report.