Are you considering an investment in MiraCosta College students?
Your support strengthens students' determination to achieve by providing scholarships and grants for tuition, educational materials, living expenses, emergencies, and paid internships.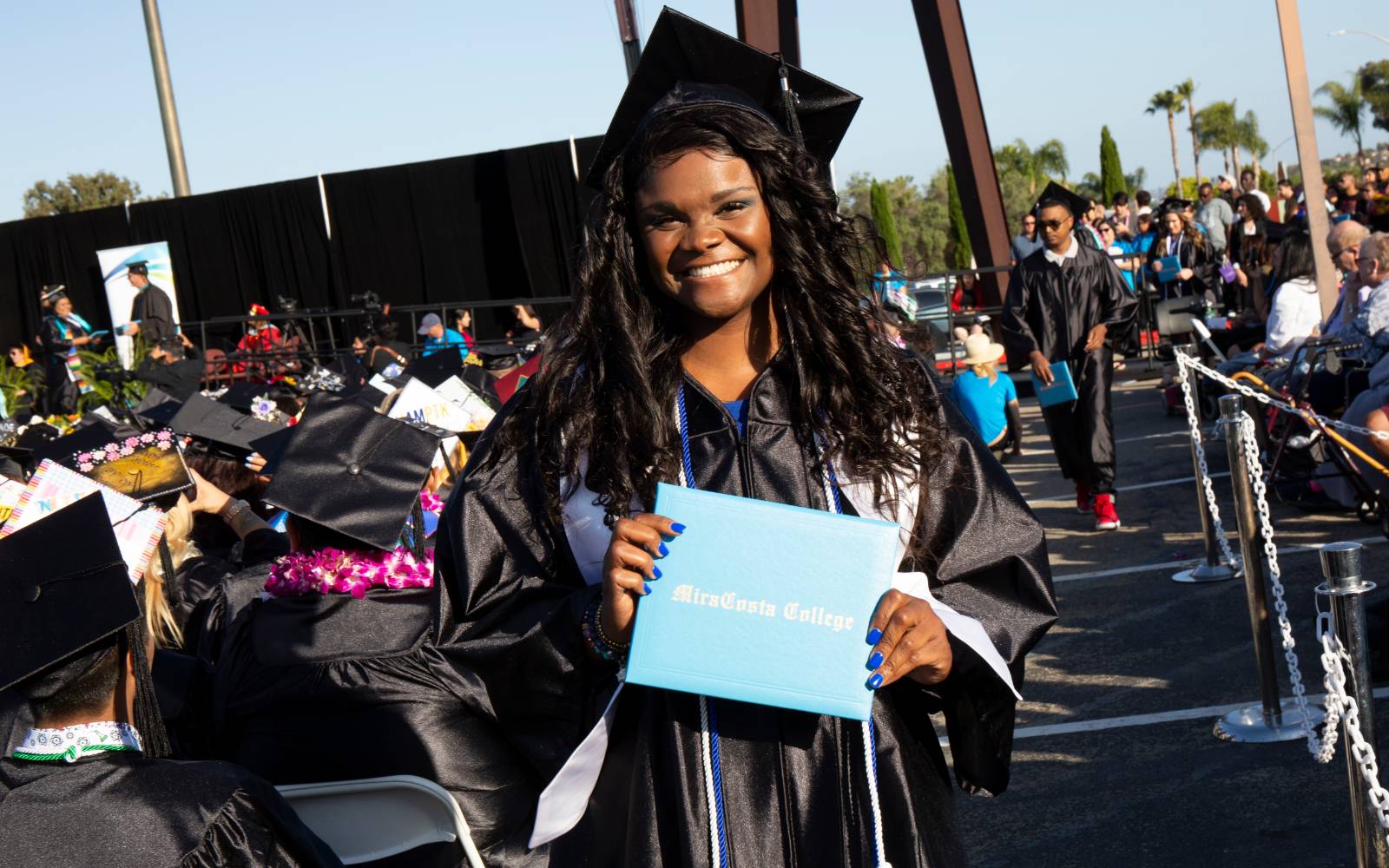 The Need
Nearly 50% of MiraCosta College students, more than 10,000 students, who will enroll this year will be economically disadvantaged. Financial aid is not enough to ensure student success.
Investing in Education Pays
The community benefits from a return of $1.80 for every $1.00 invested in MiraCosta College through higher earnings and tax revenues. In addition, students who earn a degree or certificate see an 86% increase in their wages three years after earning their degree.
Transfer Students Benefit
Community college students who transfer to a 4-year college or university earn higher grade point averages and continuation rates than those who start as freshmen at four-year institutions. One third of University of California graduates and two thirds of California State University graduates transferred from a community college.
Equity
We are a pathway to social and economic advancement for many who would otherwise not have the opportunity to pursue an education beyond secondary school.
About MiraCosta College
MiraCosta College delivers exceptional educational experiences, emphasizing quality instruction and comprehensive support services. These offerings empower our diverse student body, including those overcoming significant challenges, to attain and surpass their academic aspirations. Learn more.