Leave Your Legacy By Giving For Tomorrow
Nearly 50% of MiraCosta College students rely on financial aid to fund their education and basic living expenses. With the rising cost of education, the needs will continue to grow.
Our goal is to raise $600,000 from our community which will be matched dollar for dollar, to total $1.2M and invested in an endowed fund. At an annual estimated growth rate of 6%, the projected amount will be nearly $3.6M in 20 years.
Every Dollar Matched
Every dollar gifted to the fund will be matched, up to $600,000.*
Donations of any size will be matched:
$1 investment becomes → $2
$100,000 becomes → $200,000.
Your Custom-Named Endowment Fund
Gifts of $12,500 or more can establish your Named Endowment Fund. Through the Matching Gift Campaign, your donation is matched to become $25,000, the minimum to establish a named endowment.
Any Investment in 2023 = Exponential Impact Tomorrow
Tomorrow's legacy is an endowment funded now. Your gift creates an invested fund which will grow with the market for years to come. The interest earned is used to fund charitable purposes designated by the donor, including student scholarships.
A $500 donation today returns a $3,310 investment tomorrow.
A $12,500 donation (a named fund) today returns $82,755 investment tomorrow.
Credit Card
Donate online here
Scan the QR Code Below


Mail a check
MiraCosta College Foundation
1 Barnard Dr. MS7
Oceanside, CA 92056

Transfer a gift of stock
Email foundation@miracosta.edu
or call 760.757.2121 x6940
*The MiraCosta Matching Gift Campaign is made possible through a significant grant secured by MiraCosta College.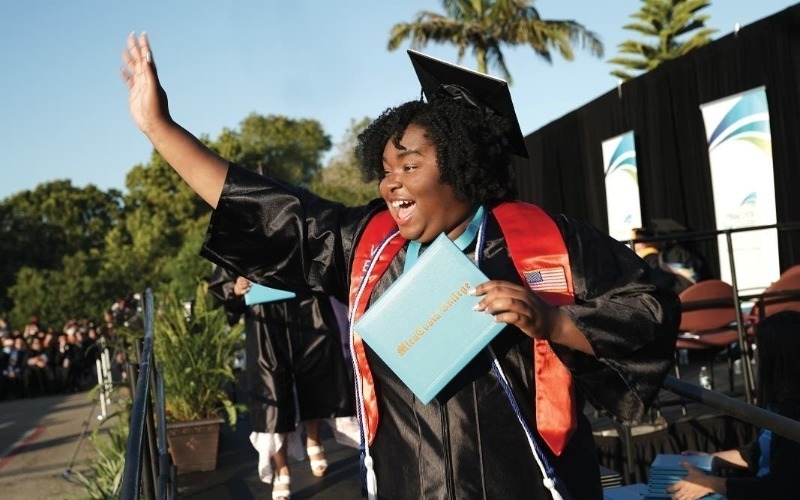 MiraCosta College Foundation
MiraCosta College connects people to purpose;
education to achievement; learning to life.
The MiraCosta College Foundation is the bridge across barriers. We believe that brave teachers, bright environments, exceptional access, and adaptive ecosystems are keys to excellence in higher education.
MiraCosta College in the News
At MiraCosta College, there is a lot of excitement underway. Student scholars, events, staff accolades, and updates. Check out some of the news stories from MiraCosta College