Cynthia Musser, CPA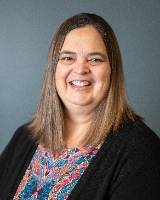 Cindy Musser serves as an Audit Senior Manager at Gatto, Pope & Walwick, LLP ("GPW"), where she manages audit, review and compilation engagements for a variety of industries including real estate, escrow, property management, manufacturing and wholesale. A member of the GPW team since 2003, she also provides accounting oversight for closely held businesses, individuals and trusts; and assists with the preparation of tax returns.
In addition to her professional role with GPW, Cindy dedicates much of her free time to various local causes, including serving as a member at large for the CalCPA state APAS committee, while also serving as a board member for West Hills High School Football Booster.
A community college graduate herself, Cindy attributes the inclusivity and financial accessibility of community college as two key factors for why so many local students are choosing schools such as MiraCosta. When asked about her personal experience at College of the Sequoias Visalia, California, she noted that graduating debt free set her up for success early on. Today, she continues to champion the value of community college within her San Diego network.