Ismael Ramos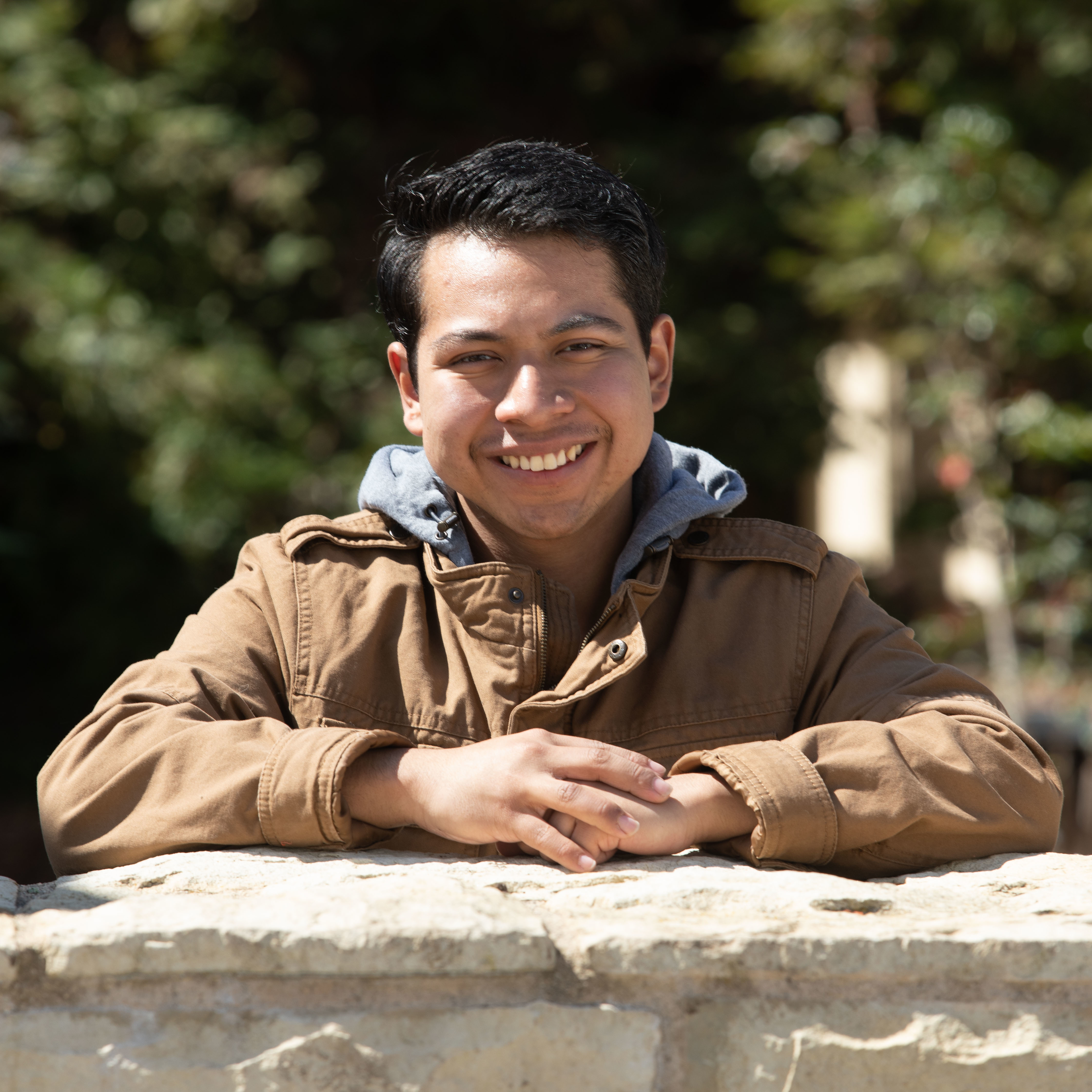 For students like Ismael Ramos, a free laptop is more than a tool in the classroom—it's a lifeline.
Ramos, the son of migrant parents from Mexico, is currently a MiraCosta College student from Vista and only a few classes away from completing his associates degree in psychology and transferring to a four-year university. But when the pandemic hit, that trajectory was at risk because of the longstanding digital divide that exists within higher education. Like so many of his peers, Ramos lacked the resources that were suddenly required for distance learning.
"When we were told that all classes would move online, I wasn't sure how that would work," recalled Ramos. "I didn't have a laptop at the time and had no way to do my homework or attend classes."
Fortunately, MiraCosta leaders sprang into action. Just days after the stay-at-home order was announced in California, the MiraCosta College Foundation launched a three-week fundraising campaign to underwrite emergency resources for students.
Thanks to the generosity of local corporations, such as Gilead Sciences, Inc., Kite Pharma, Millipore Sigma, Pride Resource Partners, LLC., and Computers 2 Kids, the school was able to deliver emergency financial assistance and 350 computers to students in need within the first month of the pandemic. Ramos was one of the first to receive a free laptop in the early stages of the pandemic and, since then, MiraCosta has supported hundreds more with critical resources that bridge the digital divide and allow students to focus on their studies.
"Since the COVID-19 outbreak became a reality, our students, some of our most vulnerable members in our community, found themselves without food, childcare, funding, and technology to pursue their studies," explained MiraCosta Superintendent/President Dr. Sunita Cooke. "Through no fault of their own, these bright, dedicated students found themselves in immediate need of our help."
Every year, an average of 4,900 MiraCosta College students receive federal Pell Grants, which are reserved for those who demonstrate exceptional financial need. If that wasn't challenging enough, this past year even more students found themselves out of work, struggling to pay their rent, and without the technology to continue their education.
"Everybody is hurting during these unprecedented times, but for students who were already struggling, this literally can mean the difference between dropping out of school or getting critical support that will help keep them in college," said Michael Dear, MiraCosta College's Director of Financial Aid and Scholarships. "This is an investment in our future."
Thanks to numerous donors and corporate funders, the digital divide is one less concern for MiraCosta students like Ismael Ramos, who are on the verge of completing their coursework.
"This laptop has made all the difference in the world," shared Ramos. "Ever since I was young, my parents instilled in me the value of hard work and even during these difficult times, I continue to persist to accomplish my goals."
As Ramos continues to complete his courses online amid the pandemic, he has plans to pursue his Ph.D. and ultimately become a licensed clinical psychologist. As he explained, "I want to positively impact individuals with broken histories, and assist them to see a more optimistic perspective of life. This MiraCosta College degree is the first step toward doing that."