Mariam Eick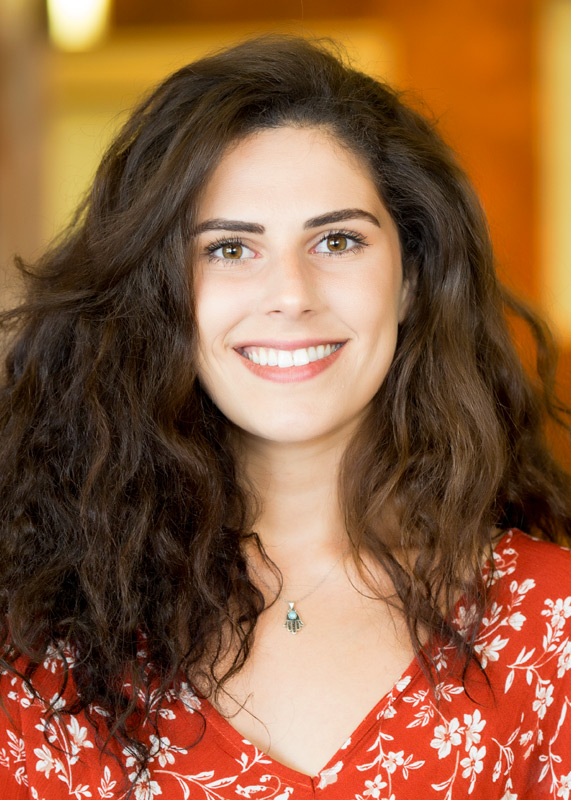 So much for her plans to become a gourmet chef. Thanks to MiraCosta College's renown biotechnology program that led to a coveted, year-long research internship at the Sanford Consortium for Regenerative Medicine, Mariam Eick—who as a child dreamed of becoming a chef and perhaps owning her own restaurant—is transferring this fall to UC San Diego for a bachelor's degree in bioengineering, setting herself on a path toward a Ph.D. that would put her on the front line of stem cell research.
"Going to MiraCosta was the best decision I could have made," said Eick, 22, a former Iraqi refugee who lives with her parents in Encinitas. "I heard so many great things about MiraCosta and I didn't want to put a financial strain on my parents, who were already helping to put my sister through college. It just made sense. I matured as a student and as a person and it really set me up well for what I want to do in the future."
Eick concedes she was not the most dedicated student when she enrolled at MiraCosta College after earning her high school diploma from the San Dieguito Academy in Encinitas. "School was not my biggest priority at the time," she said.
That changed in a hurry. Her interest in the sciences piqued in a high school biotechnology course her senior year, Eick immersed herself in genomics and bioengineering once she began taking classes at MiraCosta College's Oceanside and San Elijo campuses. She soon became active in the Honors Program and the campus Chemistry Club, earned the Seth Sprague Educational and Charitable Foundation Scholarship, and was named to the President's List for her stellar academic achievements.
Then she learned about the California Institute for Regenerative Medicine (CIRM) Stem Cell Internship Program, a collaboration between MiraCosta and Miramar colleges and Cal State San Marcos University. Funded by the California Stem Cell Research and Cures Act (Proposition 71), CIRM was created in 2005 and has distributed about half of the $3 billion in state funds for stem cell research. Because her work at the Sanford Consortium for Regenerative Medicine is full time and the research is so intense, Eick took a year off school to fulfill her obligations. She wraps up the internship in August and will enroll at UC San Diego a few weeks later. Eick said she hopes to work in the region's growing life sciences field, which comprises more than 80 independent and university-affiliated research institutes.
"The biotechnology program at MiraCosta College works closely with industry to prepare the next generation of research scientists and to create opportunities for our students to advance their education and careers," said Dean of Math and Sciences Mike Fino, who formerly worked as a researcher and process engineer at a Torrey Pines-based bioengineering firm on the cutting edge of regenerative medicine. "Mariam represents the best of what students can achieve."
Eick, one of just two MiraCosta College students who secured an internship this year and one of just ten college students from the county who were admitted to the program, worked under the tutelage of postdoctoral researcher Chao-Shun Yang in the Lawrence Goldstein Lab. Their focus? Utilizing clustered regularly interspaced short palindromic repeats (CRISPR), which forms the basis of genome editing, to design cell variants for a gene that may be related to Alzheimer's disease.
"Stem cell research is so groundbreaking, so life changing, and I'm excited to become a part of it," said Eick.
Eick holds especially high praise for her parents, who fled Iraq when she was an infant after her father, a civil engineer, was kidnapped by forces loyal to former dictator Saddam Hussein and held for ransom. Both parents left what once was a comfortable life and moved from country to country before settling in San Diego County when Eick was a toddler. Eick's father worked as a liquor store clerk and her mother as a manager of a fast-food restaurant to make ends meet.
"I appreciate my parents so much for what they've done to give me and my sister an opportunity to be who we are," Eick said. "I think almost every day about how lucky I am to be here."