Marian Miller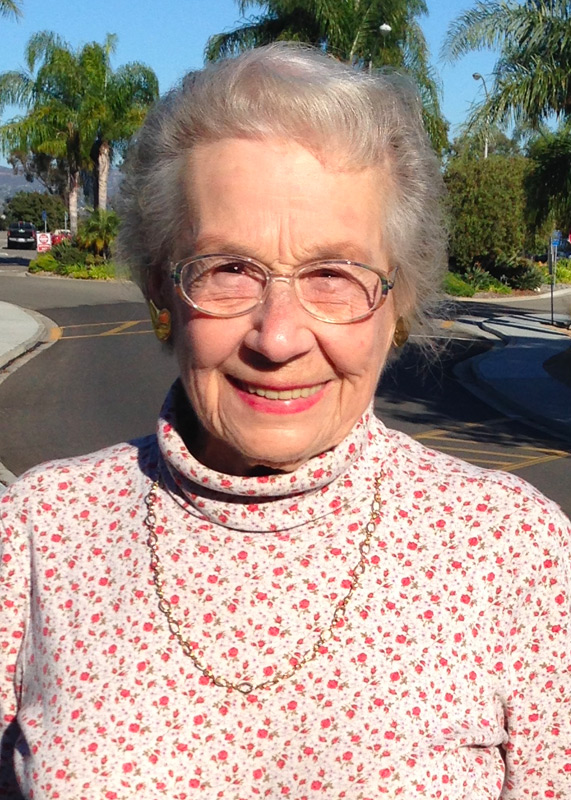 MiraCosta College alumna, Marian Miller recently passed away leaving a legacy gift for students.
Marian attended Oceanside-Carlsbad Junior College (O-CJC) the precursor campus to MiraCosta College. From O-CJC, Marian transferred to San Diego State University and later received a master's degree in education psychology. Marian taught and counseled students at San Dieguito High, and worked for the Vista Unified School District with special needs students.
Marian retired from teaching at the age of fifty, but didn't stop there. She earned her broker's license and worked alongside her husband, Dean. She continued to quench her thirst for education, though, by taking classes in quilting, calligraphy, and anything that sparked her interest.
Marian's planned gift will contribute to the John and Aileen MacDonald Scholarship fund. John was the first president of MiraCosta College and credited for being the driving force behind acquiring the current MiraCosta College site. An endowed scholarship was created in his honor when he passed in 2001. Marian's donation will provide scholarship assistance to full time students with a 3.0 or higher GPA. When Marian included MiraCosta College in her estate plan, she explained she would prefer to "help a small pond, rather than a big one."
Marian and Dean's legacy will help MiraCosta College students in perpetuity. Have you thought about the legacy you would like to leave? Setting up a bequest is a great opportunity to ensure that your values endure. To learn more contact us or visit our website to access free tools for planning your legacy.