Theresia Heyden
October 22, 1923 - March 1, 2019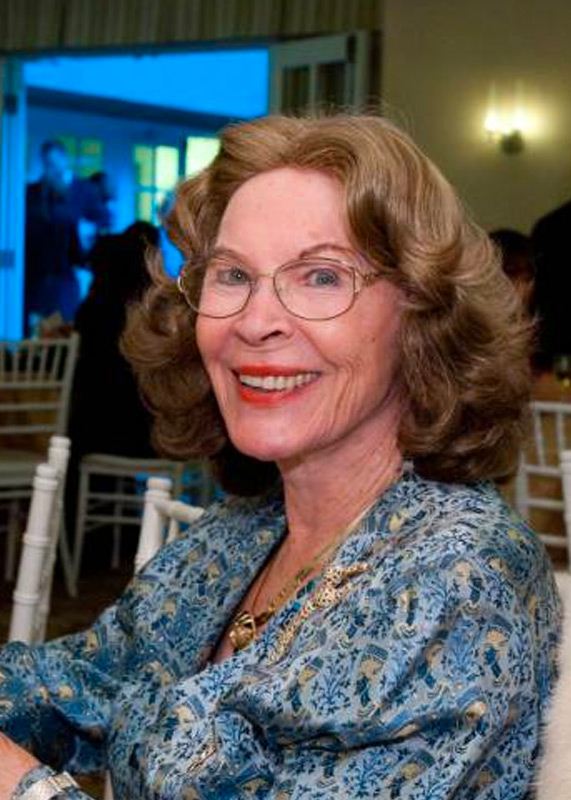 Tenacious. Giving. Passionate. Compassionate. Principled. And, smart, so smart.
Her life story could be a best seller. But instead of writing a book, this former German countess, nurse, helicopter pilot, prisoner of war, humanitarian, and philanthropist used her time and resources to build schools for girls in Turkey, help women and children escape war-torn Afghanistan, and paved the way for financially strapped students to earn a nursing degree at MiraCosta College.
Theresia Heyden was a citizen of the world and could have made her home on almost any continent. We count ourselves lucky that she chose to retire in Oceanside. During her lifetime, Theresia established four charitable gift annuities with the MiraCosta College Foundation, specifying that the remainder of her gift be used to fund scholarships for nursing students.
Sadly, Theresia Heyden passed away in March 2019. True to her dedication to helping others, Theresia left the bulk of her estate to endow a nursing fund at MiraCosta College. Her legacy vision was to create a world class center for nursing education here on the Oceanside Campus. The Theresia M. Heyden Fund for Excellence in Nursing, the largest gift in the foundation's 50-year history, will support the health and nursing department's highest priority needs, including scholarships, academic programs, and the purchase of equipment and supplies.
Her affinity for nursing stemmed from her lifelong practice in that field - during World War II as a battlefield nurse, aiding Vietnamese refugees at Camp Pendleton after the fall of Saigon, as a volunteer nurse practitioner setting up clinics for the World Health Organization in Indonesia, and in meeting the needs of those suffering in Afghanistan. She suffered torture at the hands of the Red Army while in a WWII prisoner of war camp, and later endured forced labor in coal mines, survived cerebral malaria while working in the jungles of Indonesia, and yet outlived by 30 years her beloved husband, Peter. She used to say "whatever doesn't kill you makes you stronger."
Indeed, she was a tireless advocate for the medical needs of those less fortunate. She dedicated her resources to build a better world through healthcare education, where she felt the needs of society were greatest. Theresia's bequest will not only make a difference in training future generations of nurses, but the gift of her international art collection will surely inspire those students to follow in her footsteps.
The students, faculty, and staff will always be grateful for Theresia Heyden's extraordinary generosity and for providing the means for future nurses to alleviate the suffering of others all around the world.