Dave McGuigan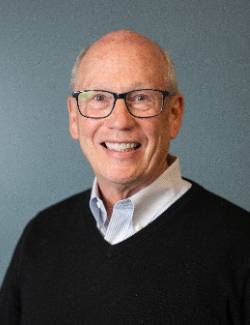 Dave McGuigan brings more than 40 years of leadership, marketing, and business development experience to the MiraCosta College Foundation Board of Directors. He currently serves as Executive Vice President, Strategy and Business Development at Stemedica Cell Technologies, where he has helped the company raise more than $120 million over the past decade.
Dave has extensive experience in the delivery of high-profile marketing and community outreach campaigns through multiple distribution channels including radio, television, Internet, print, retail, and events. Dave's career includes leadership positions with the NHL Detroit Red Wings, International Management Group (IMG), and the America's Cup in sports; Marketing Resources and Trius Retail in retail marketing; and Catalyst Marketing and McGuigan & Associates in cause related marketing for nonprofit and community-based organizations.
Known by his friends and business associates as a conceptual architect, Dave has helped to incubate novel marketplace approaches for many well known corporations and organizations, including American Red Cross, Anheuser-Busch, AT&T, Children's Hospital of San Diego, Monsanto, Pepsi Cola, Project Concern International, Texas Open Golf Tournament, True Value, USAA Insurance, USA Hockey, USA Today, and World Vision.
In addition to his professional commitment to Stemedica, Dave dedicates his additional professional time to Our World Too—a public benefits corporation dedicated to connecting all of humanity in the fight for sustainability; and to the foundation board of MiraCosta College.
Since joining the foundation board, Dave has been able to leverage his skills and professional expertise to help MiraCosta expand its programs to serve more people within the region. He believes MiraCosta College is at the heartbeat of economic and social success in the North San Diego region and serves as a role model for other community colleges to follow.