Hema Crockett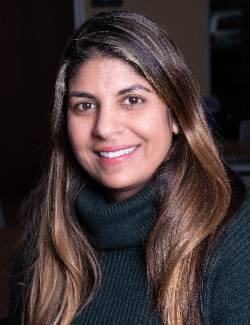 Hema Crockett is an entrepreneur, investor, and author who is Co-Founder of Gig Talent, a company that specializes in connecting vetted high-caliber independent HR consultants and leadership coaches with organizations seeking a competitive advantage. In her role, she helps organizations evolve their culture and leadership while building long-lasting relationships and stronger communities through collaboration and philanthropy.
Through her professional and personal work, Hema is committed to helping people change their lives and realize their dreams. In addition to growing the footprint of Gig Talent, Hema has been published in numerous print and online publications, including Forbes and Thrive Global, and has co-authored two books, Designing Exceptional Organizational Cultures and The Everyday Leader.
Hema is a steadfast advocate for the many benefits of community college. When her family first immigrated to the United States while she was a child, her mother attended and graduated from their local community college as a way to build a foundation for the family's future. As a Board Member, Hema now aims to make higher education more accessible while strengthening the connection between MiraCosta College and the business community in the region.