DeAngelo Brown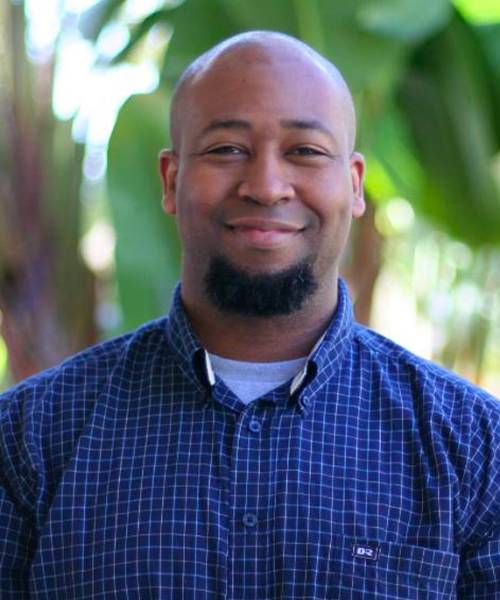 DeAngelo Brown is a veteran of the United States Marine Corps and served one year in Iraq during his thirteen years of service. The father of three left the Corps in 2011 and decided to enroll at MiraCosta College en route to earning a Ph.D. in electrical engineering.
"MiraCosta has a reputation as being the Harvard of community colleges," he said. "It's a good school."
DeAngelo achieved academic excellence at MiraCosta College and transferred to the Jacob's School of Engineering at UC San Diego. He plans to conduct research in satellite communications equipment or teach on the university level.
DeAngelo's interest in electronics was fostered as a child while watching his father repair broken electronic devices. MiraCosta College continued his passion for engineering and electronics through the outstanding instruction of the college's faculty.
DeAngelo was selected from several thousand applicants nationwide for the 2013 Coca-Cola Scholarship, and was named to the Phi Theta Kappa All-California Academic Team. He then advanced as a bronze scholar to the Phi Theta Kappa All-USA Academic Team. DeAngelo's success is not limited to the classroom. As a student, he served as a peer adviser for the Extended Opportunity Programs and Services program and as an officer in the Parents on Campus Club. He is also a graduate of MiraCosta College's Emerging Leaders Institute.
At MiraCosta College, DeAngelo found a family and home, "I found the community of veterans and non-veterans to be supportive of my goals and dreams. It was amazing!"