Robert Bennett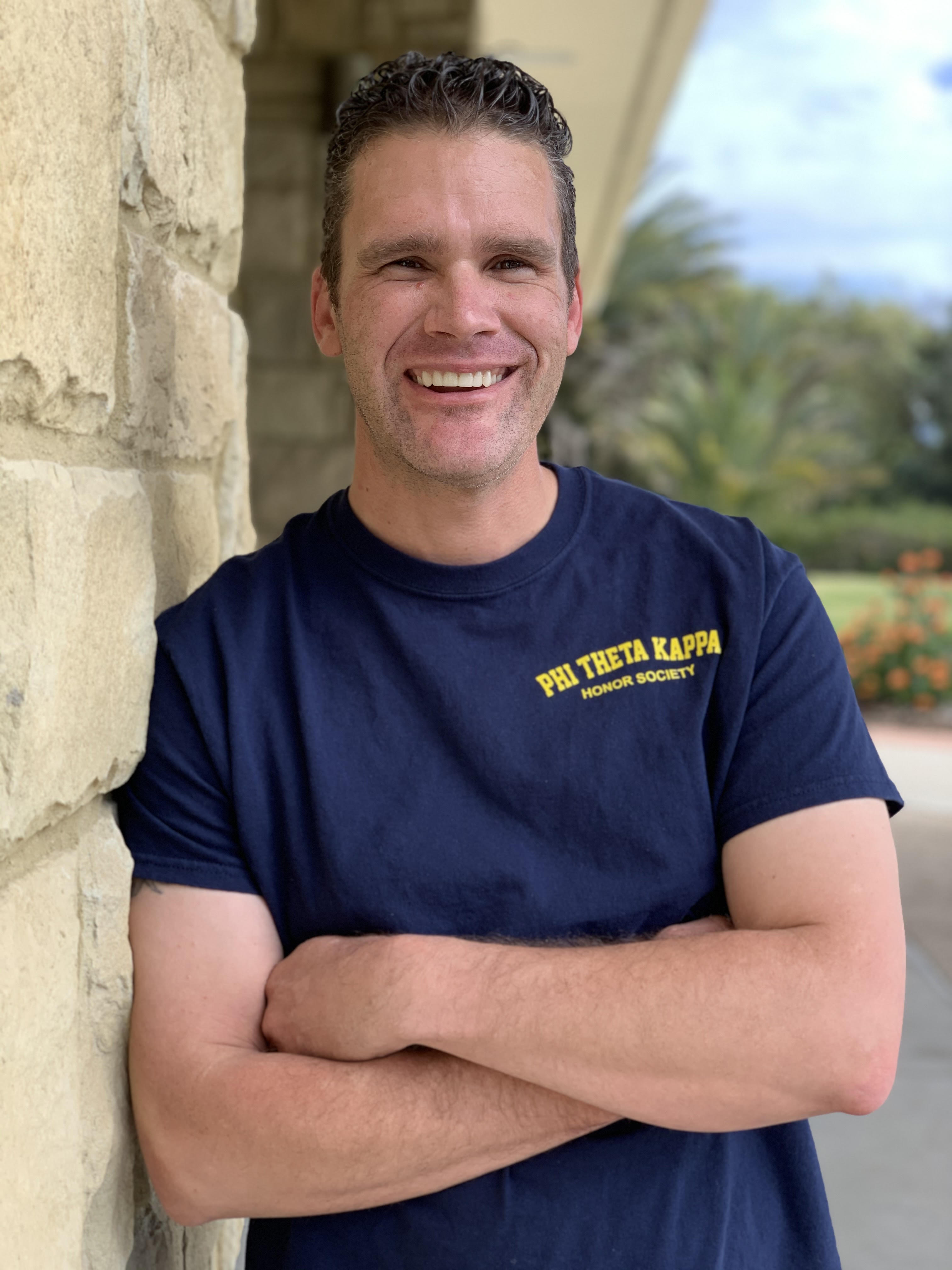 Robert Bennett, a future landscape architect, was one of the first students to participate in the pilot program this past fall. After applying for Federal Work Study, the MiraCosta College Career Center staff approached Bennett about this new opportunity. Knowing that Bennett was interested in horticulture, they helped place him in a paid internship at Coastal Roots Farm, a nonprofit community farm focused on sustainable agriculture and food justice. Each week, Bennett spent 12-15 hours on site learning the ins and outs of sustainable farming and also offering his expertise to his fellow interns and staff.
"The best part about the Federal Work Study program was that my boss at Coastal Roots truly wanted me to succeed on the job as well as in the classroom," shared Bennett. "I was able to build my hours around my schoolwork and the paid internship allowed me to expand my skill sets that I can now use later on in my career."
As a recovering addict and formerly-incarcerated student, the new MiraCosta College program also provided Bennett with an added opportunity—to demonstrate his reliability and leadership to future employers.
Bennett recalled, "Four years ago I was sitting in a jail cell and knew I needed to turn things around. Now, thanks to my family and community, I'm four-years clean and working toward my dream career thanks to the opportunities afforded to me at MiraCosta College."
Since 1964, the Federal Work Study program has enabled low-income students to work their way through college. While community college is significantly more affordable than a four-year university, research shows that the financial aid available for community college students can be less, and the Federal Work Study program helps offset the college-related costs, such as books, housing, and other living expenses. As more and more employers in today's modern economy require real-world experience from their job candidates, thanks to a partnership with the U.S. Department of Education, MiraCosta College is reimagining the Federal Work Study model to ensure students not only earn while they learn, but get hands-on experience in the field they are studying.

Historically, when it comes to income and work experience, most students have had to choose between an unpaid, off-campus internship or a paid, on-campus work study job. While both offer unique benefits, the challenge with this model is that neither option provides the two most important things that community college students require—income and career-specific experience.
Within this new pilot program, MiraCosta College students enrolled in Federal Work Study can now apply for paid, off-campus internships as long as the job is related to their academic program. The program, which is already proving to be a massive success, is aimed at increasing partnerships between community colleges and local industries, boosting student success rates, reducing student debt, and increasing post-graduation employment options.